Robert has been kitesurfing since 2003 and has been an instructor on one the the most perfect spots to learn, tropical Bonaire. After moving back to the Netherlands he was inspired to create a way to kitesurf, in winter conditions, or when the wind wasn't available. Creating a real life experience from a dream, takes time, effort and partners. In collaboration with the university of Delft and other technical partners, the Kitesim was developed. The Kitesim allows you to have fun, to train and experience a true approximation of a kitesurf environment, with real force feedback in virtual reality. Biggest bonus? You won't get wet!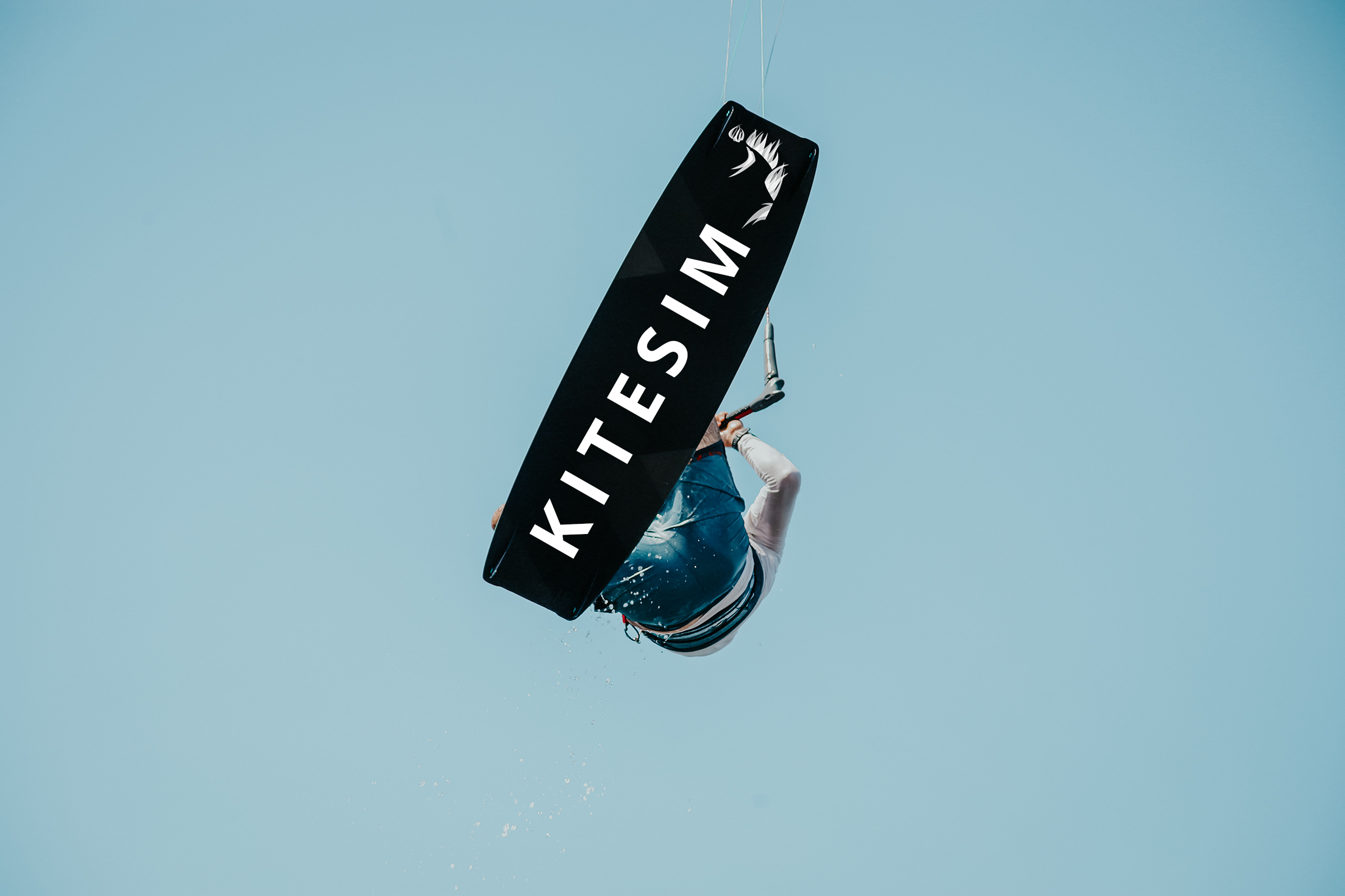 The use of Virtual Reality glasses makes the player emerge in the world of kitesurfing. Our equipment and software is easy accessible by visitors from every age. We provide KiteSim branded beanbags to prevent players getting nausea or lose their balance. Viewers can watch on the screen what the player is experiencing in the virtual world. One instructor can operate per frame sets at once.
Rental of the KiteSim equipment for events is possible. Please take the following information in consideration. For questions or inquiry's please call Robert Hoogendijk.
Do you have any questions?
The super realistic physics are build by some of the smartest minds of the TU-Delft. They actually use the same physics model to keep an automated kite in the air for 24/7 to harvest energy. And a team of talented game-programmers made it into an awesome game.
Tired of windless, cold or wet days? With the KiteSim kitesurf simulator you can decide the weather and surf with the perfect conditions – exactly the way YOU want to. Learn to kite with hard conditions, just because you can!
You control the difficulty and can learn all the basics without being exposed to the hazards of training on land. And because your trainer is right there with you you can get advice from the side instead of from far away on the beach.